Summary
On the evening of June 6th, BC Data Science workshop participants gathered at KPMG headquarters for a career panel and social event. The panel discussed non-academic career options for math-inclined folk; how to be prepared for industry jobs and job interviews; and what differences to expect in industry. More broadly, the panelists discussed career success, personal values, and strategies for achieving career-oriented goals.
The panel included folk with a range of perspectives: from long-time industry folk to recent graduates in mathematics/statistics now working in industry. It included current and past employees of major tech companies and current start-up leadership roles. See below for panelists and speaker bios.
After the moderated portion of the career panel, a lively and engaging reception followed a student Q&A session.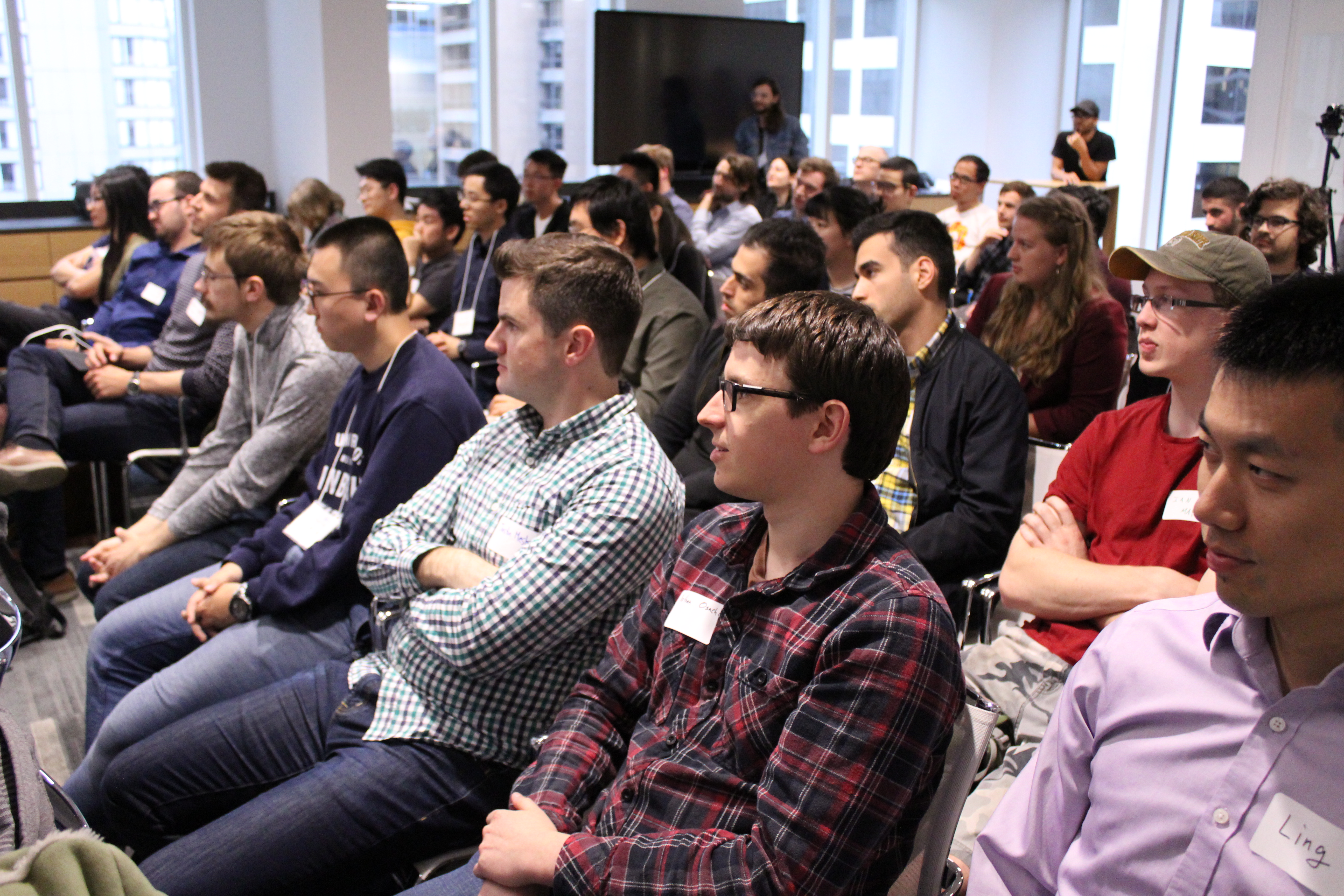 Our panelists
Bernard Chan
(Data Scientist at BuildDirect)
Soyean Kim
(Head of Research at Technical Safety BC)
Michael Reid
(Software Development Manager at Amazon, Co-Founder of Nautilus Technologies)
Parin Shah
(Data Scientist at KPMG)
Aanchan Mohan
(ML Scientist and Software Engineer at Synaptitude Brain Health)
Speaker Bios
Bernard Chan is currently a data scientist at BuildDirect.com (BD), an e-commerce platform in flooring, tiles and other home improvement products. At BD, Bernard is part of the analytics team and he specializes in logistics related data problems such as freight rate and route planning. Prior to working at BD, Bernard was a applied mathematics researcher in dynamical systems and bifurcation theory.
Soyean Kim is a professional statistician (P.STAT) who is passionate about ethical use of data and algorithms to contribute to the betterment of society. She currently leads a team of data scientists at Technical Safety BC, a safety regulator in Canada. Her key contribution includes advancing ethics roadmap in predictive system and deployment of AI and machine learning to help safety inspection process. Her previous leadership roles include her tenure at PricewaterhouseCoopers and Fortis as a rate design manager. She is an advocate for "Data for Good" and a speaker on the topic of real world applications of AI. Her latest speaking engagement includes PAPIs in London, UK which is a series of international AI conferences, and BC Tech Summit in Vancouver.
Mike received a Bachelor's in Mathematics from UMBC before starting work as junior web developer for a US federal government consulting agency. After moving to Vancouver, he's worked in software engineering at companies ranging from small consulting firms to Amazon Web Services. He recently co-founded Nautilus Technologies, a machine learning and data privacy startup in Vancouver.
Parin is a Data Scientist at KPMG focused on solving machine learning and data engineering problems in the space of mining, gaming, insurance and social media. Previously, he spent 2.5 years helping develop the digital analytics practice for an e-commerce firm, Natural Wellbeing, where he worked on setting up data infrastructure, building consumer analytics models and website experimentation. Parin was a fellow at a UBC machine learning workshop and has an undergraduate degree from the University of British Columbia (UBC) with a coursework concentrated in economics with statistics and computer science electives.
Dr. Aanchan Mohan is a machine learning scientist and software engineer at Synaptitude Brain Health. He is currently working on software and machine learning methods to encourage circadian regulation with the goal of improving an individual's brain health. His current research interests include problems in natural language processing. Dr. Mohan has worked on Bayesian and deep learning methods applied to time series signals across multiple domains. He holds a PhD from McGill University where he focused on transfer learning and parameter sharing in acoustic models for speech recognition. He supervises students and actively publishes in the area of speech processing. He is a named co-inventor on two issued patents in the area of speech processing, and one filed patent in the area of wearable devices. He is a co-organizer of the AI in Production, and Natural Language Processing meetups in Vancouver.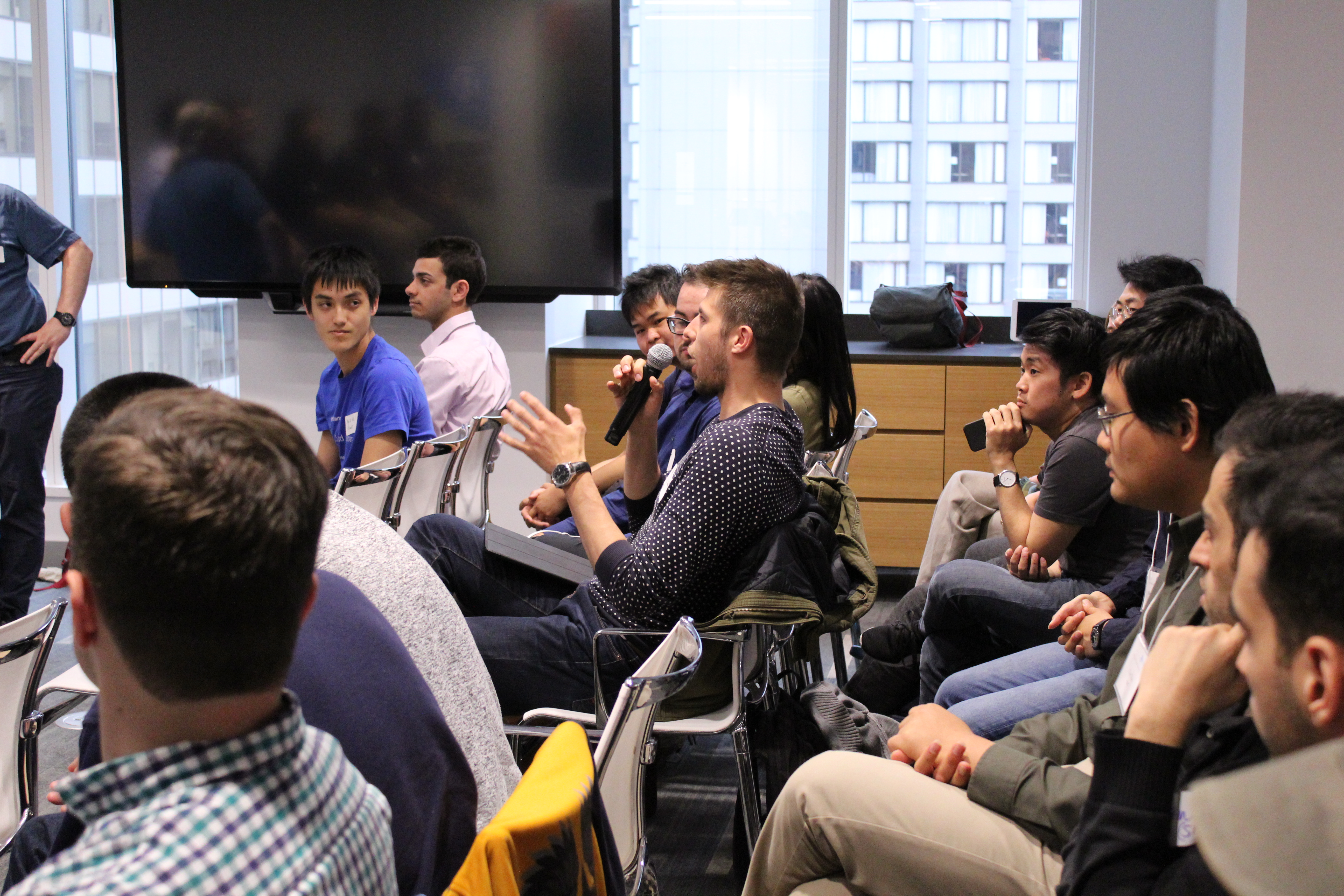 Moderated Questions
What was the first job you had after graduation and how did you get it?
What do you like most/least about your current work?
If you could go back in time and change one thing about your career choices what would you do?
What advice do you have for the students in the audience looking for their first job?